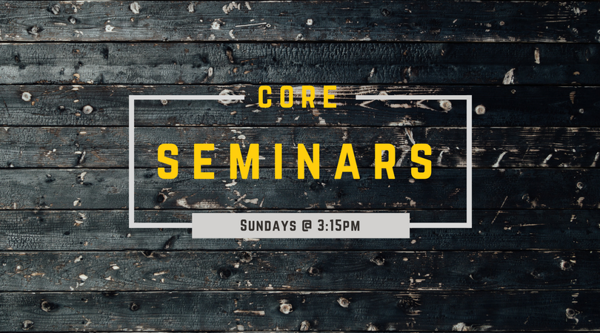 We are offering two "core seminars" that will run for six weeks from 1 October to 5 November. The core seminars meet on Sunday from the 3:15pm to 4:00pm (before the worship service) in the lower level of Talbot Lane. 
*If you would like to come but need child care, please let Luke Harding (jlharding13@gmail.com) know in advance. 
Class 1: Systematic Theology (Part 1) 
Systematic Theology looks at what the whole Bible says about a particular subject. In part one, we'll be thinking about why theology is important, who God is and what he is like, the Trinity, and what God tells us about humanity. 
Class 2: Evangelism 
This class will introduce why Christians are called to share their faith and encourage them to do so. The majority of the class will be spent giving practical tools to help you share your faith and removing barriers to doing sharing your faith.